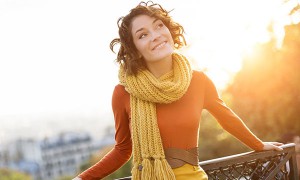 We will help you sort things out, so you get back to who you really are and LIVE the life that you are meant to live.

Our experienced counselors will help you improve your relationships and be yourself again.
CALL (916) 519-5287 NOW
Our counselors are not the typical therapists.  They are required to uphold an exact professional code of conduct called the Auditor's Code and follow strict moral and ethical guidelines.  We are absolutely relentless in correcting ANY case of no result or bad result and in using standard, up-to-date, proven and workable procedures to resolve cases.

Due to the degree of precision they are trained, our counselors' skills are among the best of the best on this planet.  They are also friendly, courteous, helpful, and kind. 
BENEFITS OF COUNSELING
Our counselors will be happy to help you with
– Improving self-confidence and self esteem

– Improving your motivation and drive
– Getting over painful or traumatic experiences
– Getting rid of anxiety or grief
– Lifting mental inhibition from your communication
– Resolving problems that worry you

– Handling the fight and flight tendencies of your life

– Moving out of fixed conditions or patterns

– Rediscovering yourself
– Empowering yourself

We can help you change your life.  Call us and schedule a free appointment now.  You have nothing to lose.

CALL (916) 519-5287 NOW
We are located at:
Dianetics & Scientology Life Improvement Center
3825 Marconi Ave
Sacramento, CA 95821